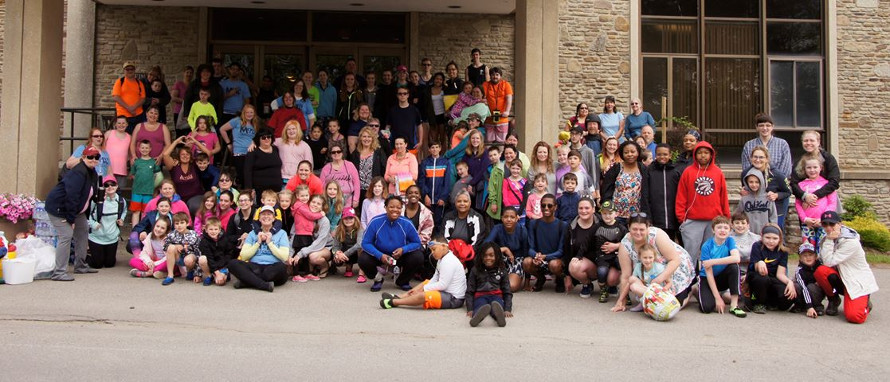 Mom and Me Retreat
Friday, May 22 through Sunday, May 24
This weekend-long event is a chance for you single moms to build some lasting memories with your kids. Besides all the neat outdoorsy stuff you'll be doing like paddling a raft and splashing in the river, you and kids can swim in an indoor heated pool, cook s'mores around a campfire, and enjoy the juggling genius of Nels Ross of "In Jest", etc., and mom will find some much needed refreshment for her soul.
The picturesque campus of Houghton College will be our home for three days and two nights. We'll have access to the cafeteria, dorms, athletic facilities with supervision, and chapel. The highlight of the weekend will be the Saturday evening program. Our featured speaker is Natalie Thomas from the Family Life Network. She's a "been there - done that" mom who uses her gift of humor and Southern Belle charm in her unique story telling. Child care will be provided so mom can sit back, relax, and be filled with the Lord's love and grace.
Cost: ages 12 to adult - $70.00 per person, ages 5 to 11 - $50.00 per person, age 4 and under are free. Pricing includes all activities (subject to change as needed), lodging, meals, and programs. This event fills up fast so don't hesitate! For more information, check out: MomAndMeRetreat.com. To register, contact Joan Anderson at: 716.341.7657 or e-mail: mom.me2009@gmail.com.